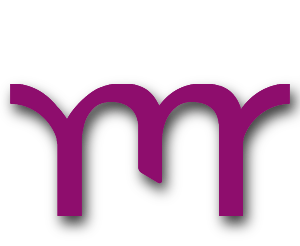 Conveyancing Solicitor Valencia & Spanish Property Lawyer
English Speaking Lawyer
MARTA ROMERO SOBRECUEVA
MEMBER NUMBER 10336 OF THE VALENCIAN BAR&LAW SOCIETY
In addition of complications of language and cultural differences, we understand that it can be difficult to find INDEPENDENT and IMPARTIAL professional legal advice in Spain.
We are multilingual PROPERTY SOLICITORS, based in Valencia city, Spain, providing a range of services to commercial and residential clients, with a reputation as professionals that can be trusted to work in a clear and STRAIGHTFORWARD on our clients behalf.
Protecting the interests of our clients, we comply with the requirements of the Colegio de Abogados de Valencia (Law Society of Valencia, Spain) as we are registered since 1998 (number 10336).
Since we are your professionals of trust, we are committed to provide you with a smooth, less stressful and secure experience with our services.
Personalised fees packages are available on request.

Marta Romero Sobrecueva · Spanish Lawyer
PUBLIC REVIEWS, MARTA ROMERO SOBRECUEVA CONVEYANCING SERVICES VALENCIA, SPAIN
Marta has overseen all of the important steps necessary for purchasing property in Valencia. She has many valuable contacts to help with banking, taxes and surveying amongst many other things! She manages to combine humour and an ability to lower stress levels with a great focus and professionalism. Highly highly recommended.
We have only words of praise. Having Marta by our side on our journey to buy our home in Valencia was helpful and comforting. She helped us to navigate many issues that, without her, would have cost us additional time and money.
Teodor Hocevar
2022-06-17
Marta is a great lawyer and a person. She made the whole process of buying a house in Spain successful. Marta also helped us obtain all the documents necessary like NIE, residencia, empadronamiento,... Marta you made my dreams of moving to Spain come true. Thank you soooo much Marta😊🇪🇦🌊🌞
Kenn Nakata Steffensen
2021-12-03
Marta represented my interests competently, kindly and with good humour. She guided me through a complicated and at times very frustrating purchase process. Being used to the administrative cultures of northern Europe and Japan, many procedures and requirements were difficult to understand and fulfil, but Marta's knowledge and experience ensured a happy outcome. Had it not been for her, I would probably have given up and missed out on a great opportunity. I could not have been in better hands and can strongly recommend Marta.
100% recommended. Marta has been extremely helpful in handling my residency application, clarifying what was required and making sure the documents provided were satisfactory and submitted correctly. Great advice, service, and attention to detail.
I thoroughly reccommend Marta if you require help finding your way through the maze that is Spanish bureaucracy. Her easy-going approach belies a sharp knowledge of the system and absolute determination to do the best for her clients. I'm an British man with a Japanese family. Although we had been living in Spain for a few years already, we'd been having an excruciatingly hard time trying to reverify our marriage and family register here, get through the Brexit process, and ensure we had the right to continue bringing up our (Japanese) son in Spain. The stress had been compounded with the coronavirus pandemic cutting us off from access to the governmental offices we needed to deal with. Marta has helped us in so many ways. Her knowledge of the legal system here and the problems UK passport holders with non-EU families could have has helped us to continue with our lives here. I can't thank her enough for her dogged approach in the face of a host of challenges. Marta's professionalism and clarity was an absolute breath of fresh air. We had dealt with several other English-speaking lawyers here in Valencia and been disappointed and frustrated by their lack of experience and reluctance to put in the effort required to deal with the mixture of English, Spanish and Japanese documents needed. Thank you so much Marta for enabling us to continue living our lives here in beautiful Valencia.
Marta is a star! She managed to ensure the significant debts sitting on a plot of land we were buying didn't go to us, and saved my aunt and uncle from buying an apartment that had been illegally converted from an office without the proper permissions. 10/10 she fights for you all the way!
Can only recommend Marta as all other customers. She is happy and kind. But at the same time very professional and will help you through the whole process of buying a property. And if she has to, then she can be tough - to help you. There may be several stakeholders in a property, but Marta will always be on your side. And it feels much safer with her experience during the process of buying a property. If you are going to buy a property in Spain, hire Marta and you will feel much more secure. You will not regret. Marta, thanks for everything !!!
The house purchase was done successfully. Marta is a professional and knows the law; great attention to detail. Will definitely work with again. Thank you
We would highly recommend Marta for any property purchase in Spain. Her English and professionalism is excellent. The sale was completed quickly and all check's were done on our behalf. Best money you will ever spend when buying a property in Spain.
LAW FIRM
Marta Romero's expertise has three basic principles:
Clarity and efficiency.

Constant and fluid updated communication to clients.
Technical and legal vision of all situations.
Marta Romero was admitted to the Valencia Bar in 1998. She has worked as a Spanish solicitor in Spain and England and is fluent in Spanish, English, French and Catalan/Valencian. Marta Romero's office is located in Valencia, capital of the Valencia Community, Spain – not far from the Costa Blanca where she has also practiced law.
Marta Romero is specialized in giving bilingual legal advice and legal translations in English and Spanish. She has an international background of legal experience and works to assist the needs of investors, second home owners and expatriates in Spain, who wish to purchase or sell properties in Spain and who also need assistance with related transactions, inheritance, migration and other legal matters.
Marta is recommended by spanishpropertyinsight.com
PROPERTY & REAL ESTATE LAWYER
Purchasing property abroad and not taking detailed account of the legal implications can be time consuming, imprudent and costly. We assist clients by providing an independent legal advise with the following procedures:
Explaining to our clients how the purchase process is meant to be in Spain (incluiding distressed or bank repossessed property).
Checking ownership at the Land Registry.
Checking the legality of the property towards local urban law.
Contract negotiation, providing of a bilingual agreement.
Change of name on title deeds after divorce or couple separation.
Utility contract name changes and direct debit establishment. Registration of supplies.
Bilingual tenancy agreements.
Fast efficient service for obtaining a NIE number (Spanish fiscal identification number for foreigners) and for Residency Certificate for Europeans and residency for non European citizens.
Bilingual building contracts on house reform and renovation.
Bilingual assistance at Notary.
Balancing the payable fees and taxes.
Estate agent's fees negotiation (to be done before any contact with agencies).
Property lawyer legal advice connected with Golden Visa assessment and help.
Marta is recommended by spanishpropertyinsight.com
GOLDEN VISA LEGAL ADVICE
As property lawyer, MARTA ROMERO LAW FIRM can provide help to clients from the very start, this is providing property purchase legal advice with all the knowledge of next steps.
Legal advice and help on Golden Visa can also be provided once the clients have purchased the property and require the help of a professional.
What does MARTA ROMERO LAW FIRM provide?
General assessment and Full advice on golden visa, residency and right to work.
Preparation and advice about all documentation needed for the visa by the client.
Getting in contact with any Spanish Consulate or/and with the immigration department when needed
Appointments with us for assessment on this purpose, emails, WhatsApp/telephone/sky calls when needed.
Filling up visa application forms.
Filling up tax/fee forms in order to be paid by the clients.
Submitting online the application forms with the required documentation – when this is possible.
Contacting sworn/certificate translation when needed.
Contacting health insurance broker and providing quote without any extra cost from our side.
Experience with Spanish Consulate/Embassy off all over the World.
LEGAL ADVICE
ON ANY OTHER NON-CONTENTIUS MATTER
Marta Romero is part of a team of lawyers specialized in different legal areas:
Conveyancing and Property Law.
International Law.
Commercial Law.
Civil Law.
Litigation.
Inmigration Law.
Marta has an international background of legal experience and where appropiate collaborates with qualified lawyers in other legal jurisdictions, such as England, Germany, Switzerland and Italy.
IMMIGRATION LAWYER
BRITISH – A NEW DEADLINE 31st of December 2020
IMMIGRATION AUTHORITIES determined on the 6th of July 2020 how to proceed for UK citizens and their families to get or keep their Spanish residence in this transitory time being still considered as "European citizens".
From the 6th of July to 31st of December 2020 British citizens can change their residence in Spain into a new particular kind of residence permit.
BRITISH CITIZEN WITH EU REGISTRATION CERTIFICATE (WITH GREEN CARD)
British can obtain a new identification card -TIE- as non EU residents have in Spain, though with the EU requirements.
We can provide the needed advice and help to British that have been in Spain and register in the past.
BRITISH CITIZEN WITHOUT EU REGISTRATION CERTIFICATE (NO GREEN CARD YET)
With previous legal advice, checking, informing – even providing some of the required documentation(even padron for the first time), we can submit an online application on clients behalf. Keeping our office as contact for authorities would smooth the process for anyone that does not enjoy working with bureaucracy!
PADRON – REGISTRATION IN LOCAL COUNCIL FOR BRITISH – OTHER NON EU – EU CITIZENS
We can provide the registration and obtain on client's behalf the certificate in order to apply for their residence permit – or for any other question that it´s needed for.
PADRON – UNREGISTRATION FROM LOCAL COUNCIL
If you are leaving the country to live somewhere else, going back home or just moving to another country. We can contact the local council and provide an unregistration for you to appear as non resident anymore in that particular Council – Ayuntamiento.
EUROPEANS
NIE NUMBERS (FOREIGNER'S IDENTIFICATION – TAX NUMBER)
If you are about to own a property in Spain, or live here as a resident, you are going to need an N.I.E. number. This is actually also the tax number, so this is the reason why also non resident need it. You might require further information or an estimate for our legal fees on this purpose, by clicking here to contact us.
RESIDENCE
If you are about to own a property in Spain and live or just be in Spain as a resident, after the first 3 months of your stay in Spain, as EU national, you are required to register your residence and obtain a registration certificate by the Central Register of Foreign Nationals (Registro Central de Extranjeros). If you want to require further information or an estimate for our legal fees on this purpose, please click here.
After a continuous period of 5 years Eu-citizens acquire the right of permanent residence in Spain, therefore they can apply for a permanent residence document, which confirms their right to live in this country and without any conditions. You might require further information or an estimate for our legal fees on this purpose, by clicking here.
NON-EU CITIZENS
NIE NUMBERS (FOREIGNER'S IDENTIFICATION – TAX NUMBER)
If you are about to own a property in Spain, or live here as a resident, you are going to need an N.I.E. number. This is actually also the tax number, but you might want to live here so you need a permission to stay:
RESIDENCE
Non lucro visa and residency permit.
Golden visa and residency permit.
Business visa and residency permit.
Working visa and residency permit.
If you wish to require further information or an estimate for our legal fees on this purpose, please click here to contact us.
INHERITANCE LAWYER
If you have assets in Spain you will need a will even though you may have a will in your own Country. This is important for the following reasons: To avoid heirs becoming involved in time consuming expensive litigation procedures in Spain and the expatriate country.To enable testators (donors) to leave their estate to whomever they choose, subject to their national legal requirements.
Marta offers her clients the following services:
A bilingual Last Will and Testament.
Assistance before a Notary Public.
Estate transfers to heirs.
Estate distribution to heirs.
This service is intended for those beneficiaries of Spanish properties or assets where the donor (owner of the property) dies either intestate – ie. no valid will was signed – or with the valid will (testament).
Accordingly, Marta offers the following services:
Obtaining the official Death Certificate copy.
Request of Will Certificates from the Spanish Central Registry of Wills.
Obtaining the Wills from the Notary Public where they were signed.
Statements from intestate heirs when no will is available.
Assisting with the acceptance procedures of the inheritence.
Distribution of the inheritance.
Registration of the new owner's inheritence at the Land Registry.
Arrangement of payments of the Inheritance Tax levied.
Legal Translation
Prompt and accurate translation of legal documents, eg. birth, death and marriage certificates.
Explanation of legal terms to enhance understanding where necessary.
Face to face discussions in order to resolve complex translatory matters.
Assistance at the Notary as interpreter on completion of purchase or sale of property.